THE HEART OF THE HOME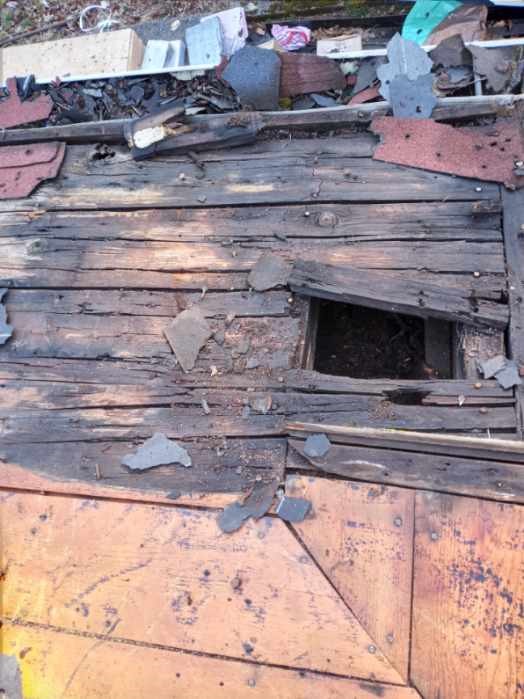 Most people say the heart of the home is in the kitchen, however, here at Portland Roofing Company LLC, we believe the heart of the home is in the roof!
With this job, our crew tore off 3 layers of roofing. After tear off, they installed all new 1/2″ CDX Plywood over the top of the plank boards. After installation of the plywood we removed the gutters and checked the fascia on the home.
The crew installed new smart vents for air intake. To complete this job we installed all new Owens Corning Oakridge shingles featuring the color estate gray. Leaving the customer in complete "awww" of her new roof!