We are Portland
Roofing Company
Who we are
My partner, Rigoberto Rosales and myself, Kelli Greenfield, started Portland Roofing Company, LLC in 2009. Both of us brought to the company an extensive background in the roofing industry. My partner brought with him over 25 years experience in roof installation and repairs, managing crews, and holding the position of foreman for roofing companies across the Portland area.
I earned my Bachelor's degree from Portland State University and have a business management, accounting, and operations background. I started with 10 years in the roofing industry and 20+ years of business and management experience overall. Together we have 35+ years of collective roofing experience, product knowledge, and technical expertise.
We started Portland Roofing Company with a mission to offer quality workmanship at a fair and competitive rate, coupled with excellent customer service and a personal touch that is lacking with our competitors. In this industry, it is not uncommon to encounter contractors who cut corners, take shortcuts, use sub-par materials, and fail to keep the customer informed. We simply wanted more for our customers and knew we could outshine the competition!
Frequently people ask me: "Kelli, how did you get involved in roofing?" As a female business owner many assume that I must have inherited the family business, or grew up learning the trade from my father. For me this is not the case. I started as an office assistant at a local roofing company, then quickly worked my way up until I was the general manager of operations. As the right hand to the owner, I gained a tremendous amount of product and industry knowledge, learned to perfect contracts, and worked with multiple clients on a day-to-day basis.
My simple takeaway after all these years is that I love this business, I love working with people, and I have a continuous passion for the industry. I want to share it with others in a common sense and educational approach. In my experience, people prefer a contractor with a no-nonsense, informative approach with all aspects clearly and concisely laid out - not one taking hours of their time in the living room in an exhaustive attempt to "close the deal".
Through our journey we have inspired many of our friends and family members to follow their dreams and to realize that anything is possible with hard work and dedication!
What we do
Fast forward to September of 2023, we are still sharing our dream by providing our customers quality roofing jobs at a fair price. We are not the highest price, and we are not the lowest... we have great credentials as part of the Owens Corning Preferred contractor network and a General Aniline & Film (GAF) certified contractor group. We are certified as a Residential General Contractor with the State of Oregon and the State of Washington's construction contractor's boards.
With our credentials we offer amazing roofing packages that include a 50-year warranty, covering all the labor, materials, tear off, and dump fees. With these packages you'll have the peace of mind knowing you are entirely protected for the next 50 years. You have enough to worry about, so let's take that off your plate.
At Portland Roofing Company, we offer a variety of roofing services from repairs, replacements, carpentry, venting adjustments, roofing certifications, maintenance, gutters, and insulation services and much more. We are a full service roofing company that has an on-site carpenter to handle any of your needs that may arise.
By hiring Portland Roofing Company, you can expect us to do a great job for you, use only quality materials, keep the jobsite clean and tidy, clearly communicate, operate with integrity, honesty, and transparency, and to leave you with the quality roofing job you deserve!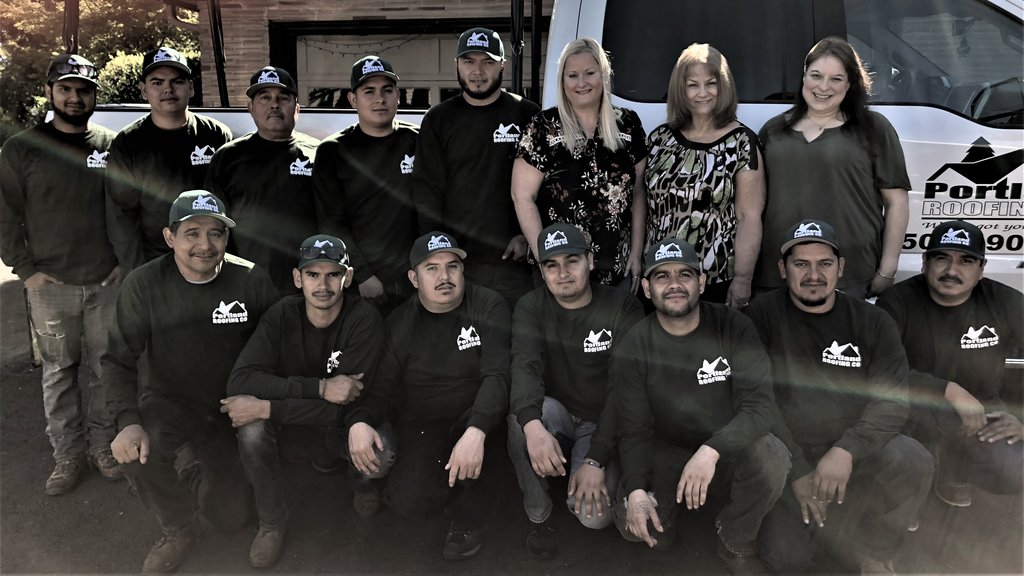 The people behind our success...