WAGGONER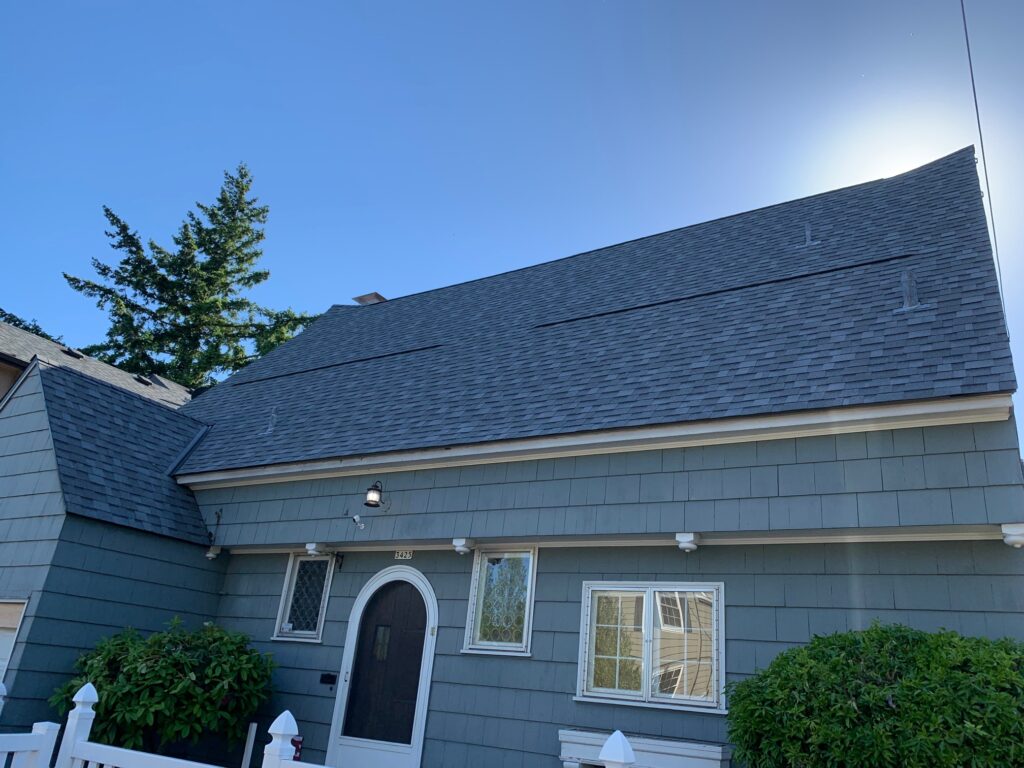 Sometimes, whats on the outside does count! Here at Portland Roofing Company We enjoy making rainy days sunny! Especially here in the PNW. This home has a new Owens Corning 50 yr. Roof System Featuring in the color Harbor Blue.
Flagstaff!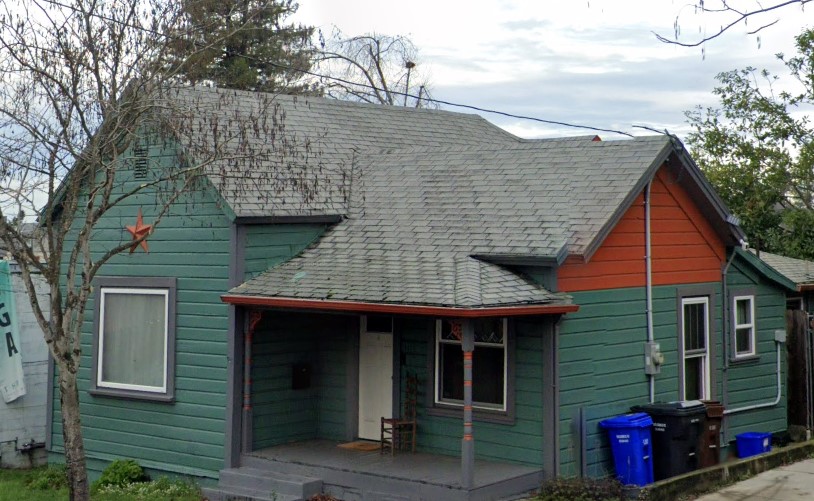 This home received a new Owens Corning Oakridge 30 year roof system featuring the color Flagstaff. Roofing isn't just a job or a career choice, roofing is a work of art! Here at Portland Roofing Company, we take pride in the beauty of our work! Call today or book online and Schedule your free estimate today!
We look forward to hearing from you!
BARKER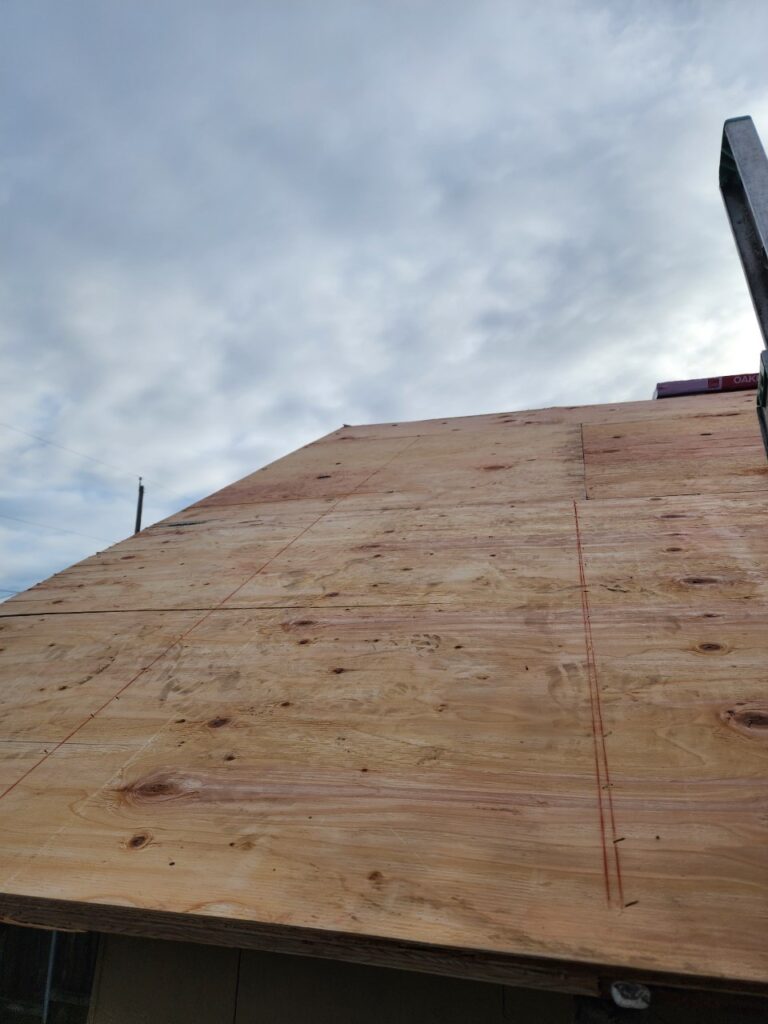 This Northeast Portland Home, got a fabulous roof make over! We tore off 1 layer of roofing on the front of this home and 2 layers on the back. Upon tear off we noticed the shiplap in areas were bad and replaced with new plywood! We installed Owens Corning Oakridge shingles featuring the color Estate Gray. And installed granulated Colonial Gray Torchdown near the front porch in the lower roof valley! We replaced all of the Fascia and Barge Boards on this home so it could get ready for its new gutters!
SCHWARTS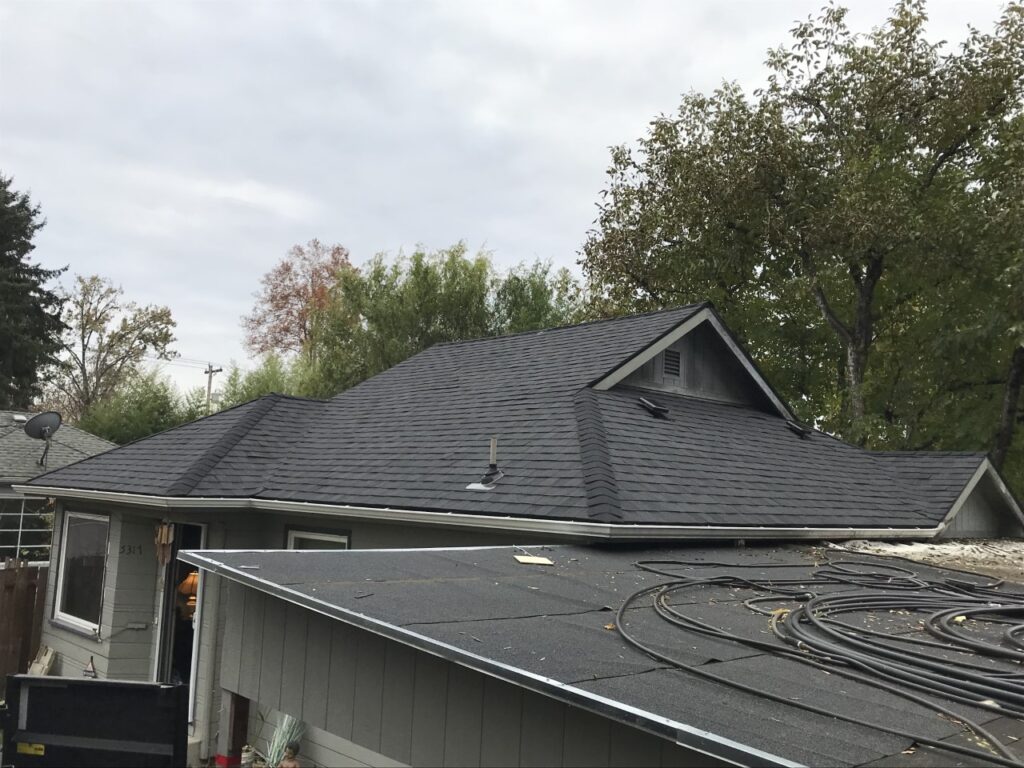 NAGEL ESTATE GRAY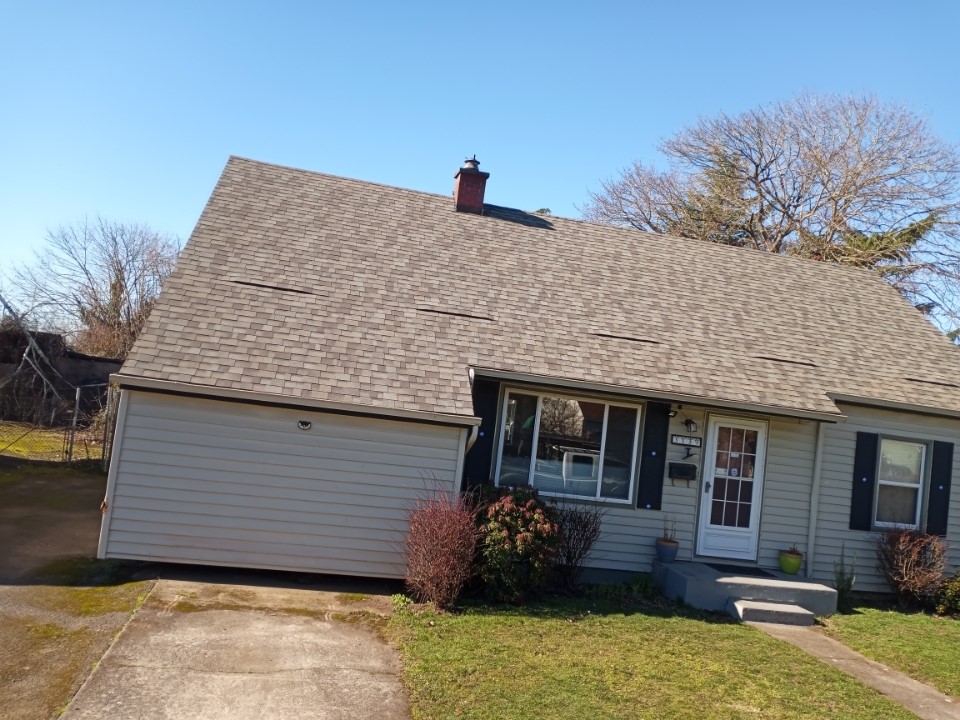 With this home, our crews tore off 3 layers of roofing. Their next step was to install plywood over existing shiplap, then they were to install 36ft of smart vents in various areas for additional air intake. Around the Vents, Chimney and pipes we installed Ice and water shield, and completed this roof by installing a brand new Owens Corning 30 year Oakridge roof system featuring in the color Estate Gray.
MOORE SHASTA WHITE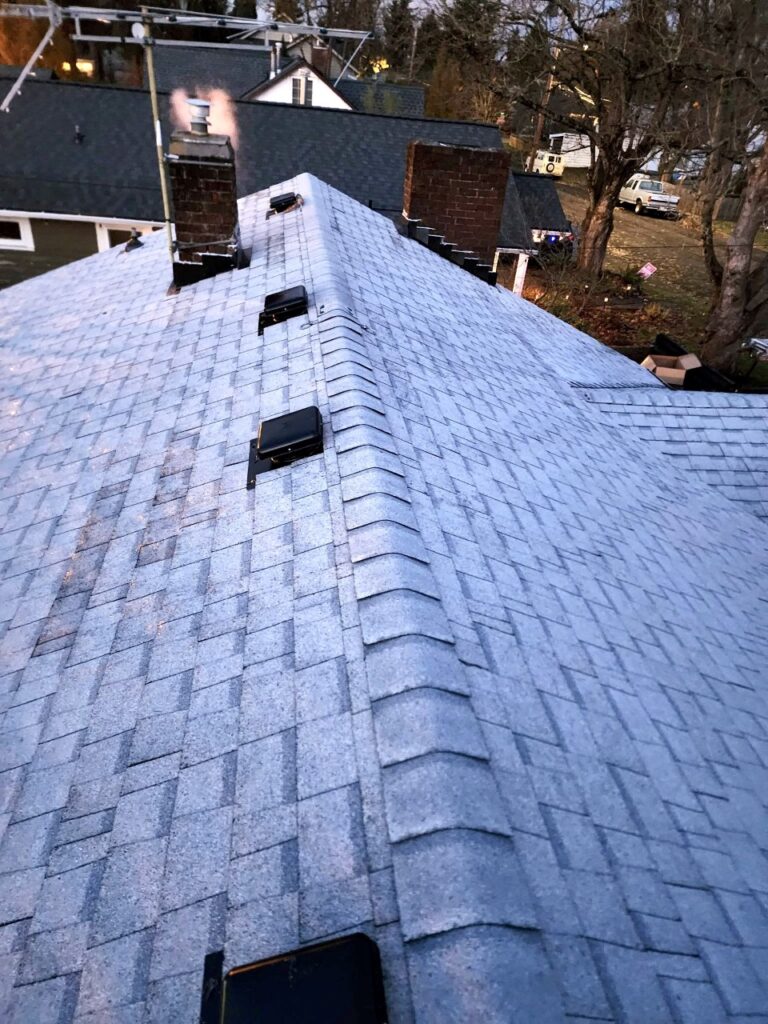 WILSON HOUSE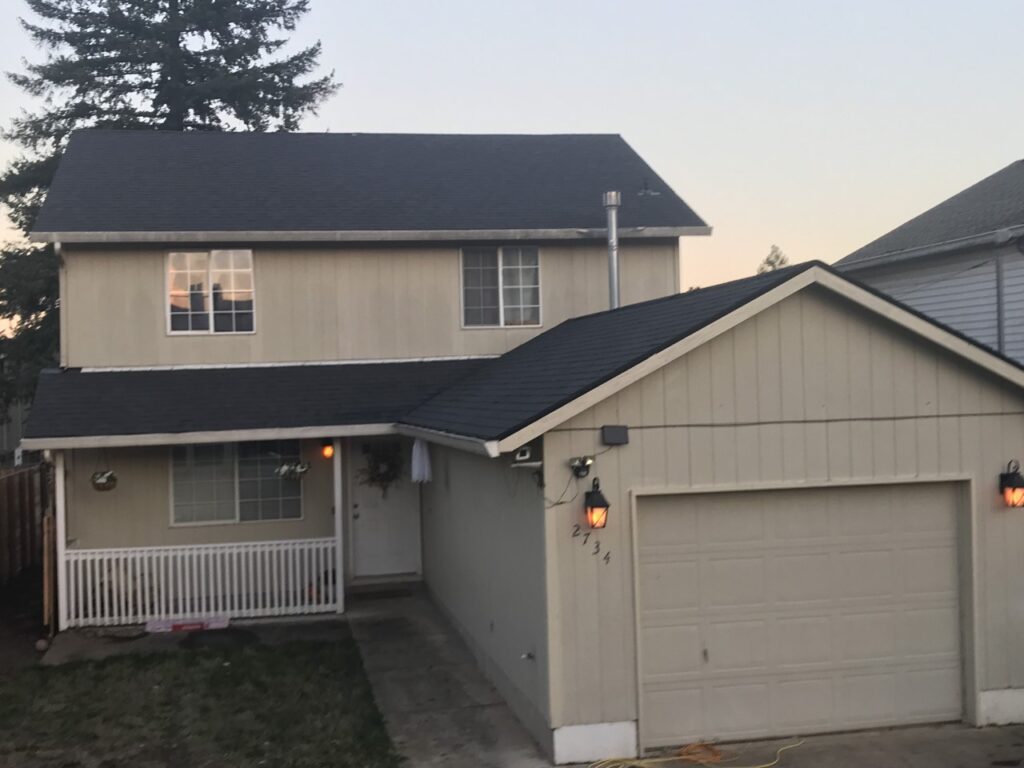 When you think of winter, you might think cold, rainy, wet, snow! When you own a home, you might get concerened about the life of the roof, and wonder if your roof is prepared to handle the winter storms ahead! With this home, we installed a brand new 30 year owens corning oakridge roof system, featuring the color, Onyx Black! Its safe to say this roof is ready to handle whatever weather the forcast may bring to the Pacific Northwest!
MEGRDITCHIAN SIERRA GRAY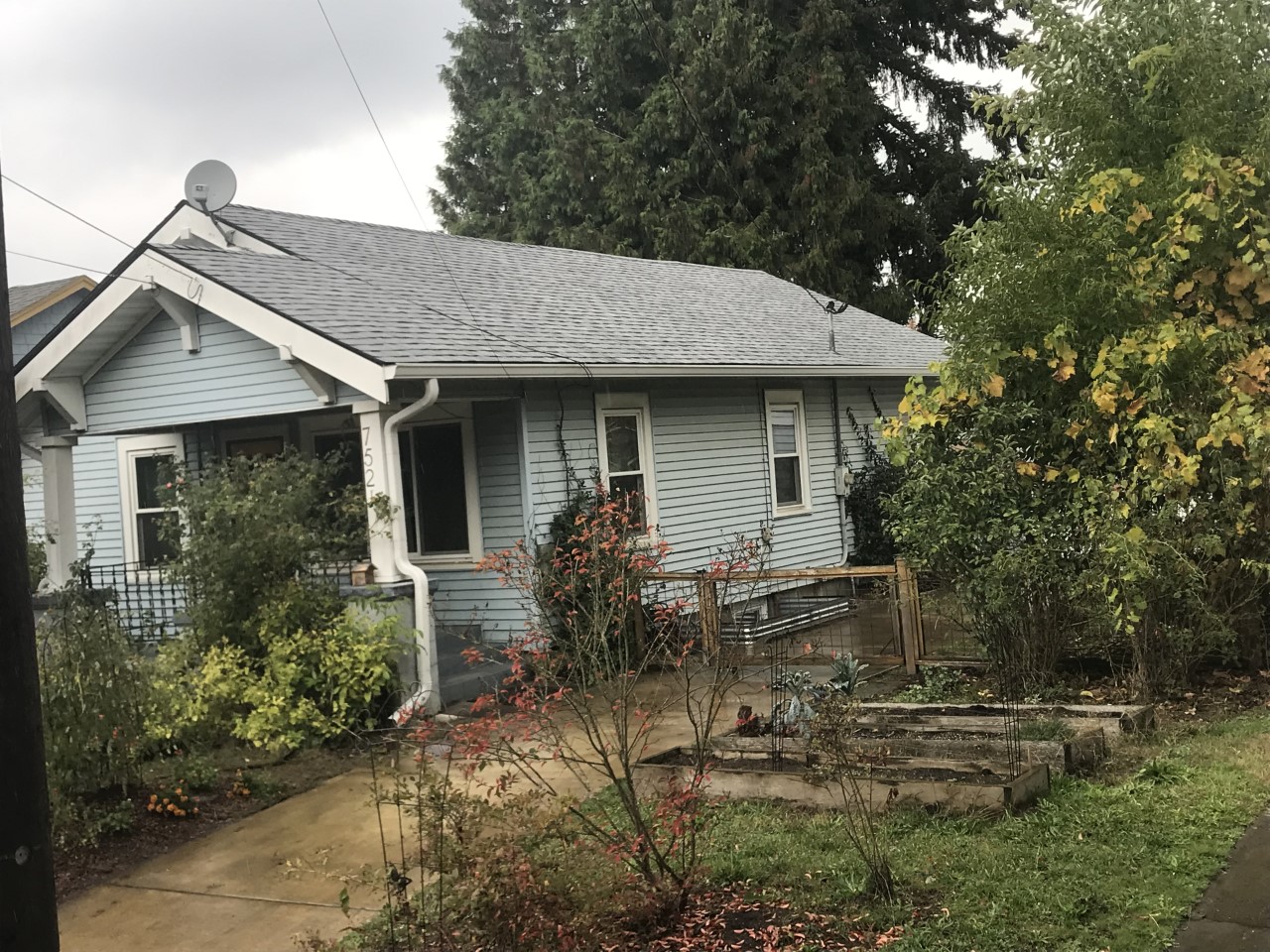 With this home, we tore off 1 layer of old roofing and installed a brand new Owens Corning 30 year Oakridge Roof System in the color Sierra Gray!
CASCADE LASER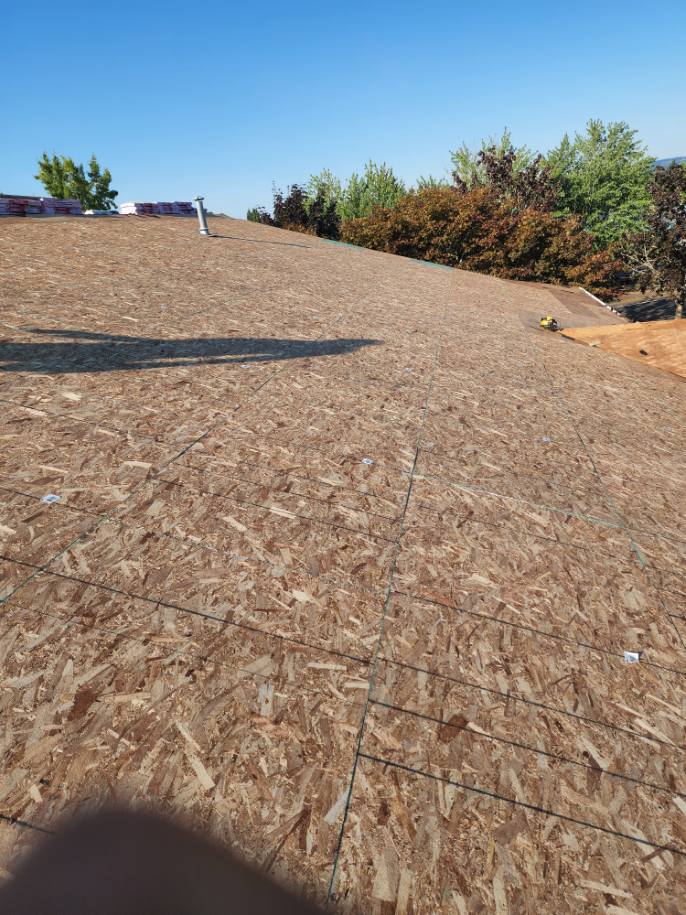 We had the pleasure to do this roofing job for Cascade Laser! We removed 1 layer of previous roofing, and replace all the plywood! This building has a 30 year Owens Corning Roof System, featuring the color Brownwood.
Call us today for your free estimate!
PLANTATION TOWNHOMES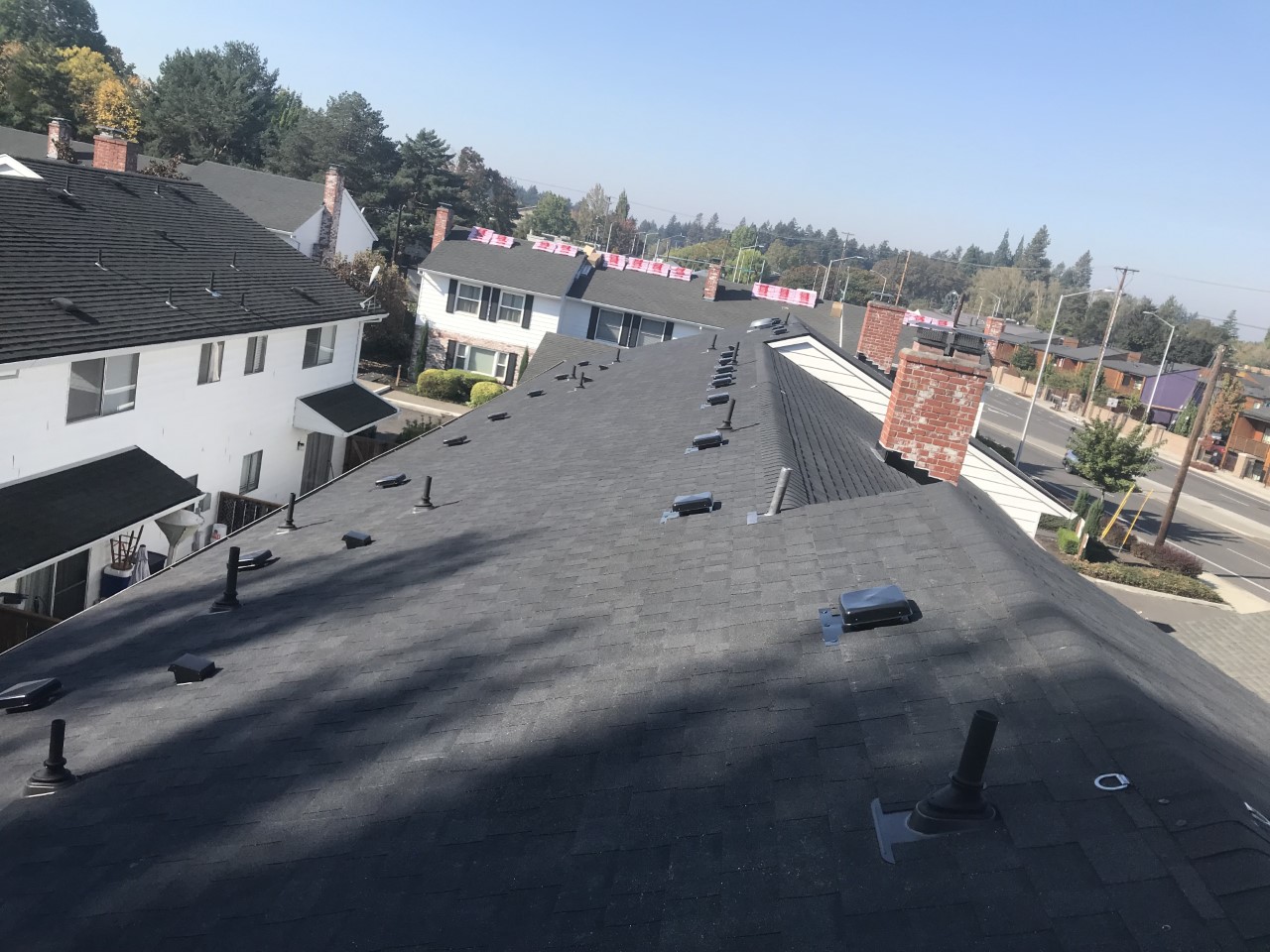 WE ARE DOING 5 BUILDINGS FOR PLANTATION TOWNHOMES. ON THIS BUILDING WE TORE OFF 2 LAYERS OF ROOFING, REPLACED A FEW BOARDS OF 1/2″ CDX PLYWOOD, INSTALLED NEW VENTS AND LIFETIME PIPE JACKS. THIS BUILDING HAS A OWENS CORNING 30 YEAR OAKRIDGE ROOF SYSTEM FEATURING THE COLOR ONYX BLACK!