ROOF AND PATIO COMBO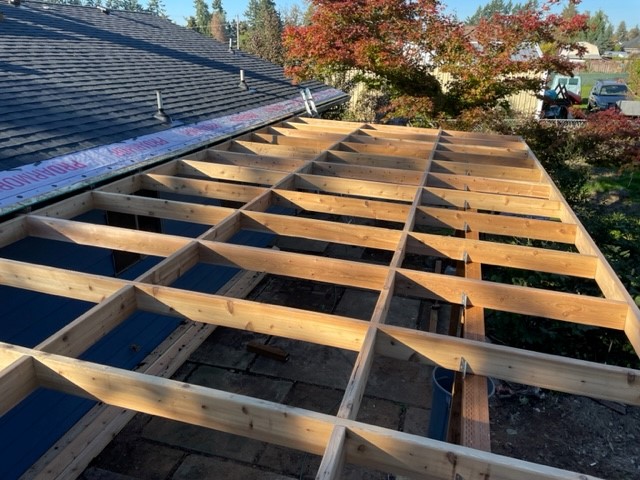 This roof project included a complete demo of the old patio structure and a rebuild with cedar wood for the new patio with solar gray corrugated panels to let the light in on those sunny days.
We also installed all-new decking to hold that beautiful CertainTeed Moire Black roof on for many years to come! Another happy customer in the books
Yes, we install roofs all year long! Give us a call or shoot us an email today for a free roofing estimate!!
MALONEY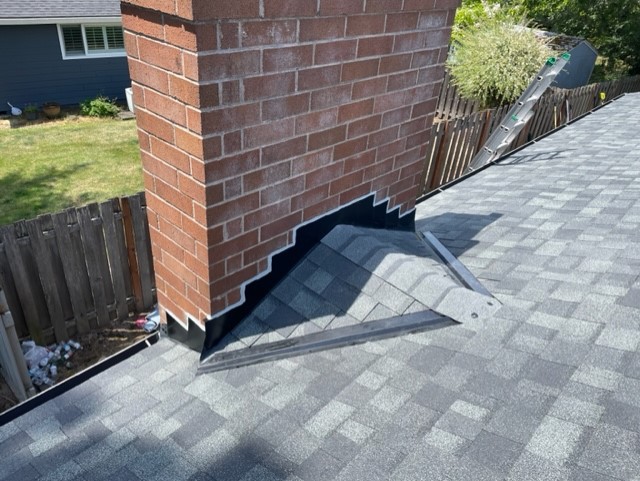 OWENS CORNING TRU- DEF 50 YEAR ROOF SYSTEM FEATURING THE COLOR ESTATE GRAY!
BUCKLEY HOUSE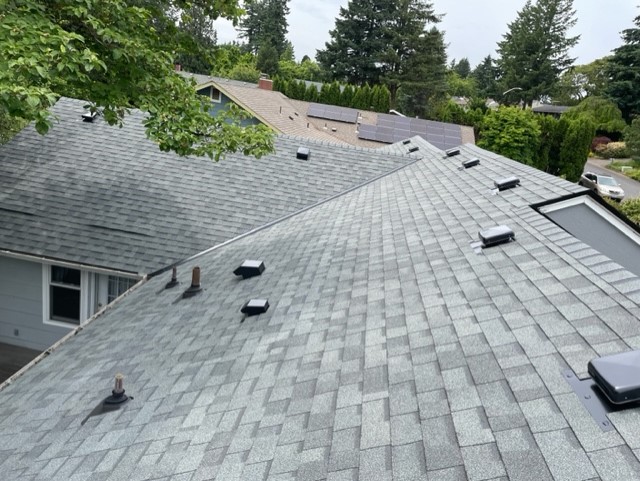 This house features Owens Corning 30 year Oakridge Roof System; Featuring the color Estate Gray! Along with this new beautiful roof system, this home also got Smooth torchdown installed on the back side of the home in the lower sloped area, and new smart vents installed!
AURON HOUSE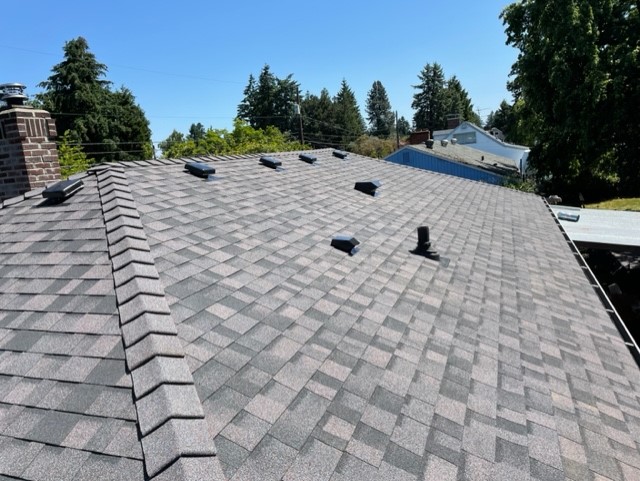 Stunning Midnight Plum roof: Owens Corning's 50-year Tru Def Duration system ensures beauty and durability. #RoofGoals
SANDERS – OC- OAKRIDGE – ONYX BLACK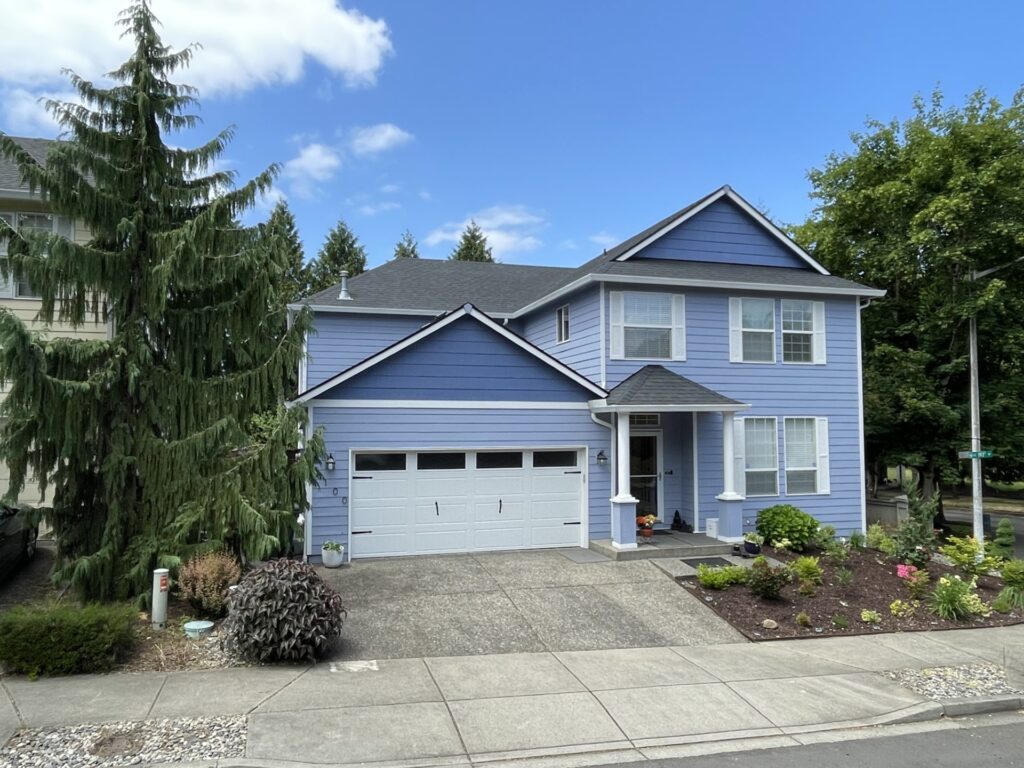 This Beautiful Camas, Washington home got a new look! We removed one layer of old roofing material and Installed a brand new 30 Year Owens Corning Oakridge roof system featuring the color Onyx Black!
1926 Portland Home – Clark/Wood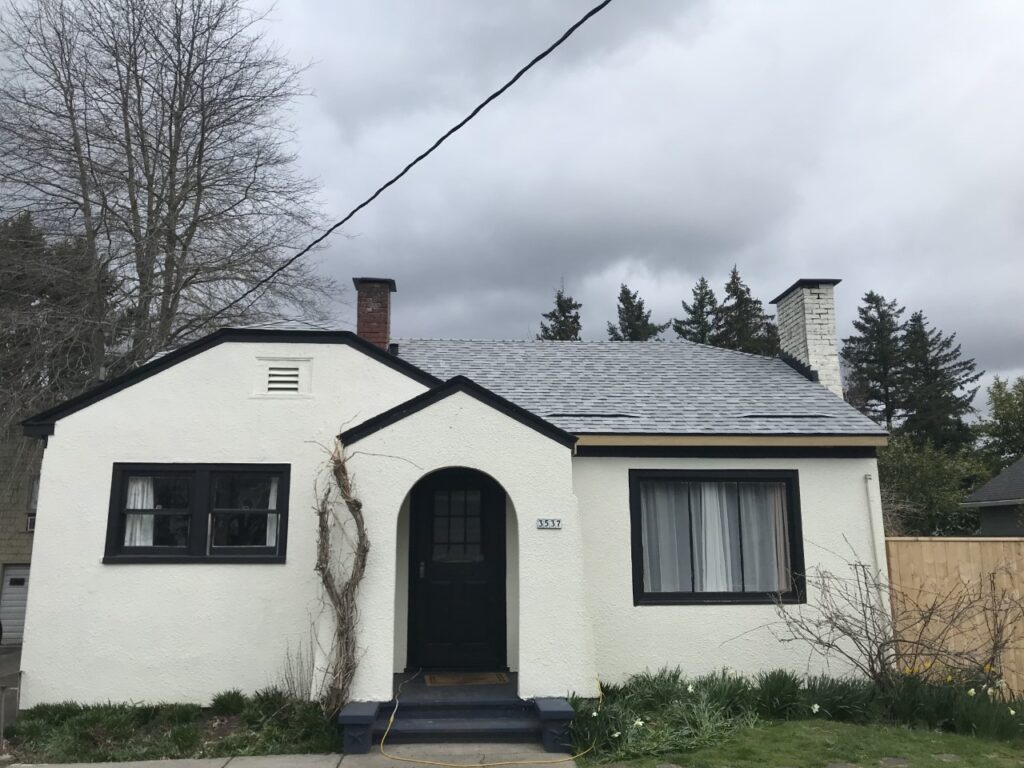 This 1926 Portland Home, was a pleasure to do! We removed 4 layers of roofing, Installed all new 1/2″ CDX Plywood for that smooth flat surface. Then we installed Smart Vents for the air intake, and 1 Bath and 1 Kitchen Vent to bring venting up to industry standards. One small fascia board repair and last but not least we gave this home, a new look by installing an Owens Corning 30 Year Roof System in the color Sierra Gray!
GOSPEL ALLIANCE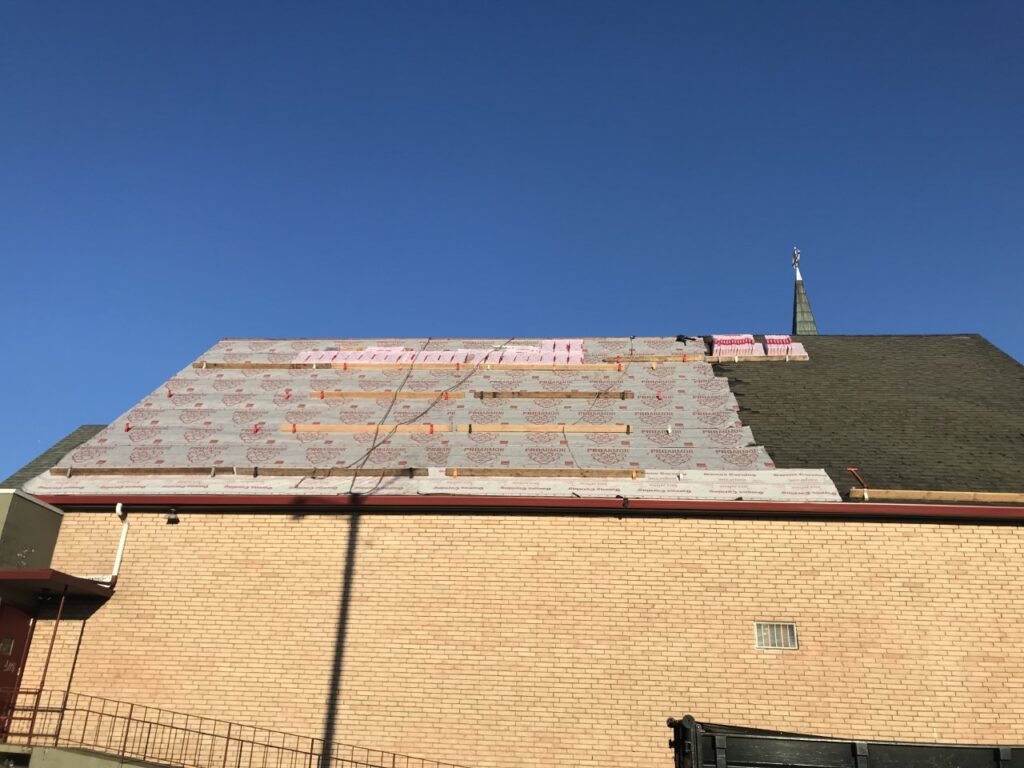 Its alwasy a beautiful day here PRC! We want to thank Gospel Alliance for teaming with PRC on their roofing project! We removed 2 layers of roofing on one side of the building and did a full repair on the other half! We installed our Owens Corning oakridge 30 yr roof system featuring the color Estate Gray!
ZURCHER ESTATE GRAY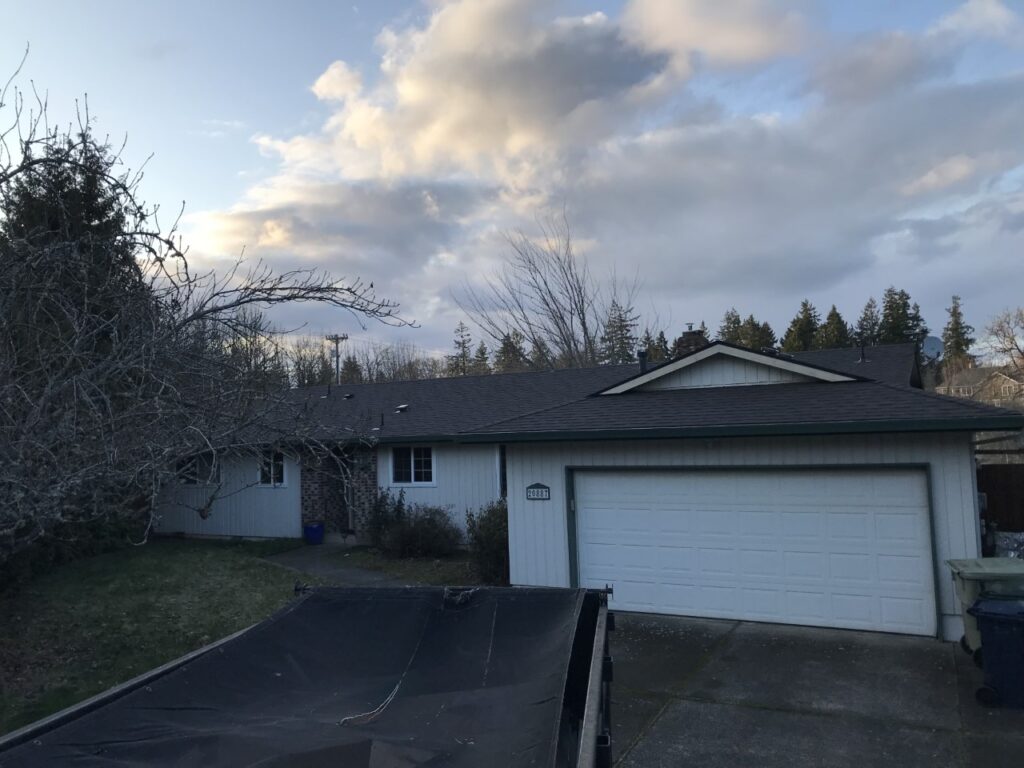 The sky is the limit, if you have a roof over your head! With this home, we tore off two layers of old roofing, replaced 19 pieces of 1/2″ CDX PLYWOOD, installed new sun tunnels, and then installed a brand new Owens Corning 30-year Oakridge Roof System featuring the color Estate Gray. After installation of the shingles, we then installed metal valleys through to allow water to smoothly run off of the roof without any puddling!
MALISZEWSKI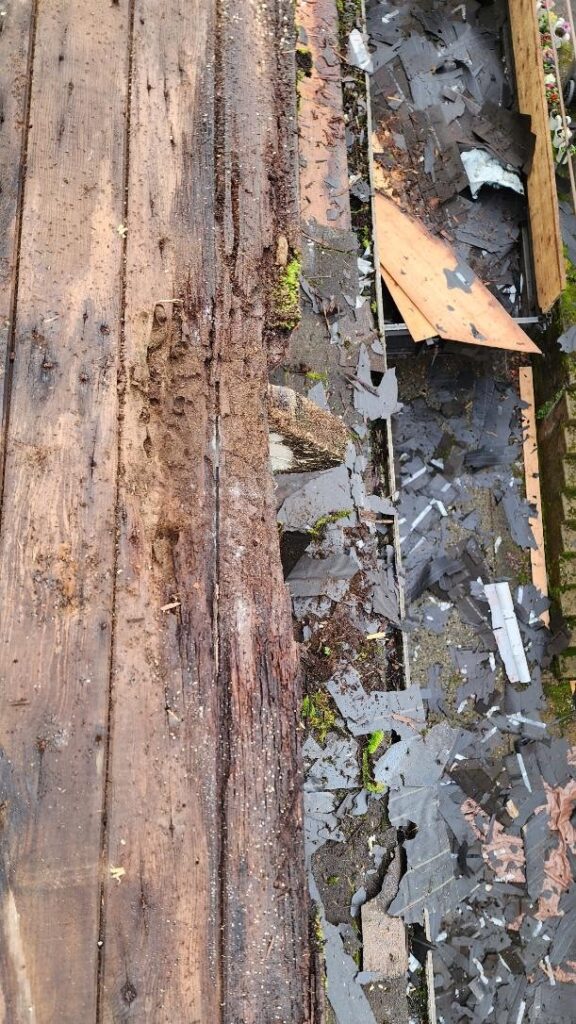 YOUR ROOF LOOKS AFTER YOU, SO LOOK AFTER IT TOO! With this home we removed the old shingles and quickly were able to determine that there needed to be new plywood! After laying down new plywood, we were able to install the underlayment and a brand New Owens Corning 30 year Oakridge Roof System featuring in the Color "DRIFTWOOD" !
RICKETTS-NELSON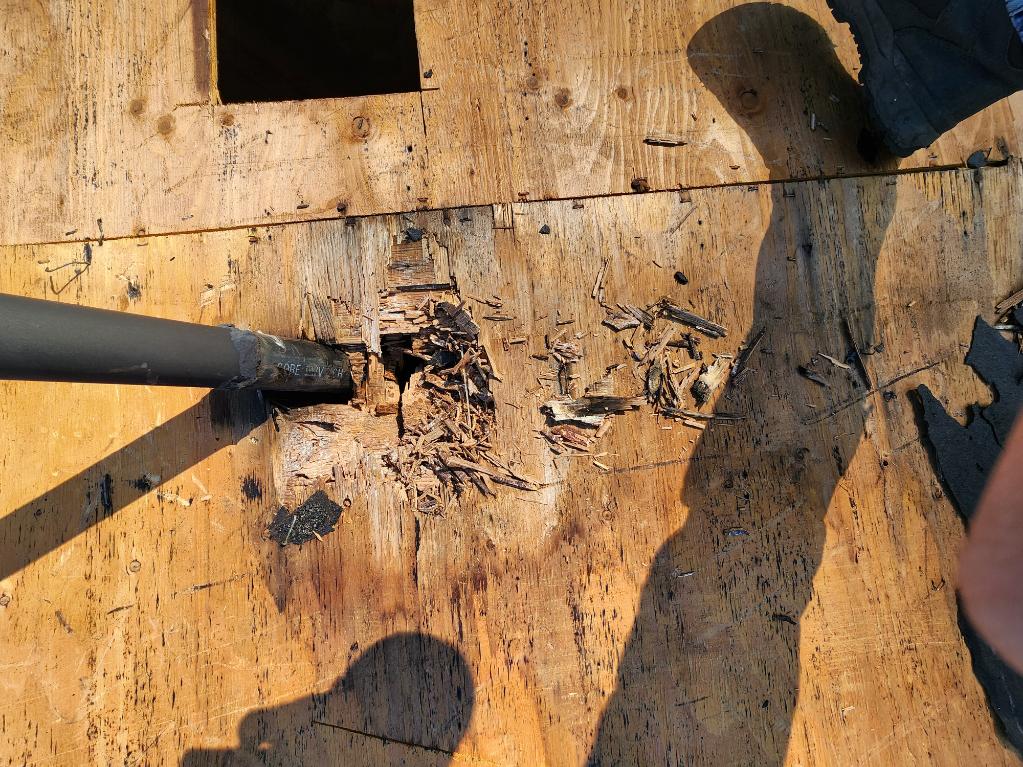 Bad wood not a problem! Here at Portland Roofing Company, LLC We've got you covered! This home received a brand new 50 year Owens Corning Tru- Def Duration roof system in the color Estate Gray!